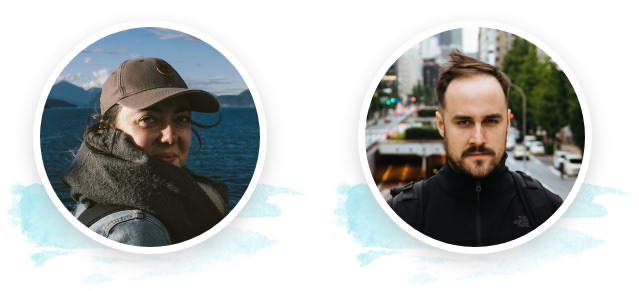 Hi, we are Sophie & Ruben Bialon
We're

travelers

,

nomads

,

photographers

and above all ramen lovers!
After years of working in IT, we thought that the world has much more to offer than a desk, an uncomfortable chair and average coffee in the office, for 8 hours a day for the rest of our professional lives. Luckily we both think alike, so we decided to pack our stuff into two bags, move to Canada for a while and see where life will lead us.
And here we are, 4 years later. We've traveled and

lived on 3 continents in more than 20 cities

. Somewhere along the way, we felt that photography makes us happy and that we want to do in professionally. So we've we devoted ourselves to travel and create photos.
We specialize in travel and reportage photography

, but we are open to all kinds of cooperation.
Besides work, we love to travel, eat ramen (obviously) and drink green tea and craft beer.